How to Dispose Of a Sex Doll? Easily Deals With -sexcdoll
Sex dolls bring a lot of joy and pleasure to your sex life. While our sex doll is a durable masturbation toy, everything gets old with time. We all have an expiration date, and so do love dolls, and maybe at this point, you will have to give up your beloved sex toy.
You may want to dispose of your lifelike sex doll for any number of reasons, disposing of an older adult doll can be a challenge for most! Because they want an easy way to dispose of or reject the love doll. In this article, we have come up with the best ways to say goodbye to your beloved doll in a proper way.
In order to allow you more freedom of choice, some of the initial and traditional processing methods that come to our mind are highly inappropriate and we also recommend that you avoid them, such as:
the Wrong Action | dispose of a sex doll
1. Don't throw sex dolls directly into the nearby trash can
The easiest way to do this is to grab your sex doll and throw it directly into a nearby bin, in some cases this can cause some serious problems like panicking the person who finds it as it might look like a corpse. We do not recommend that you try to do this, as it may invade your privacy and cause even more trouble.
2. Don't incinerate your love doll
There are easy ways to incinerate the love doll directly in the yard or somewhere where no one is around and let it burn like a large piece of plastic. This method is not recommended, first of all, it is not an environmentally friendly way of disposal. Therefore, it is our moral duty to avoid burning it. Second, it may have produced unhealthy smoke during incineration, which has been cited as a serious health risk. But even if you somehow avoid it, you'll pay the fine when the local police find it.
3. Don't throw fuck dolls into the water or Bury it
You might also have thought about throwing your big boobs sex doll into the river closest to you, but that's an even worse choice. There are similar incidents in the news every year because the fuck doll in the water looking like a drifting corpse makes someone feel really bad and it may be an invasion of your privacy.
As the sex doll is made of special material. Burying is not environmental-friendly. And you will be perceived as a serial killer when someone sees it.
Easily Ways to dispose of a sex doll effectively
Let's discover the most effective ways to dispose of your beloved old sex doll with ease and peace of mind.
1. Correctly dispose of sex dolls as garbage
This is considered a very easy and convenient way to dispose of love dolls. You have two options for the most suitable solution:
(1) Disassemble the love doll and throw it into the ordinary trash can and attach a note.
Disassembling your sex doll makes it easier to carry and deal with your love doll while also allowing you to retain your privacy. We recommend breaking your love doll into its many different parts and wrapping it in a dark bag before throwing it in the regular trash, so you don't scare the city garbage collectors with a note that says: "Sorry, Don't be scared, it's just a love doll", make sure you don't throw it away along with any identifying information about the fuck doll in the process.
(2) Contact local landfill workers or waste disposal companies for disposal.
Generally speaking, municipalities in some developed countries will designate some places for people to dispose of garbage. To dispose of your fashion love doll in Memphis, all you have to do is pack up your doll and leave it there before sending it to the landfill. The professionals take over the rest, they'll take it straight from your house and make sure it goes straight to the recycling department, I'm sure they won't be surprised to dispose of anything weird.
2. Recycling your adult doll
One of the best ways is to find out the possibility of recycling it. Check out local converters that specialize in recycling old silicone items to make new products or second-hand sex doll recycling services, they look for TPE material for samples and testing, they can also make products from old silicone or TPE sex dolls. If you can find a company that will make you some money and gets rid of your poor adult doll. It's also an eco-friendly move, as you won't generate any waste. Your love dolls will be recycled into more valuable shapes as new items.
3. Sell or donate your love doll to a select group of people
This is the best way to dispose of a sex doll. Sexcdoll recommends that you contact the following groups:
(1) Sell it as a second-hand love doll on the online platform.
Since love dolls are not cheap and there is actually a market for used real dolls, selling it to someone who needs it can make up some of the losses. There are a lot of people looking for used sex dolls. If your fuck doll is in good condition, you can sell it or give it away. You can sell your love doll on sex doll forums or on eBay, but you need to keep your price low and provide complete love doll information in order to sell quickly. Please keep your doll thoroughly clean and dry until the final sale. Make sure it is clean and highly sanitized after a full cleaning to prevent any troubles from unnecessary sickness and infection.
you may be interested: How to clean my sex doll Instructions
(2) Contact a sex doll brothel
Sex doll brothels are popping up all over the world. If your old sex doll is clean and remains 90% functional. You might consider donating or selling the love doll to them, the sex doll brothel owner will wash the sex doll after each use by a customer and make it ready for the next customer. Using a sex doll is better than going out and having sex with prostitutes, no risk of pregnancy/STIs, and love dolls are as realistic as real people, so there are many customers who are willing to pay for this service.
(3) Contact fashion stores or designers and artists
Many fashion houses require plastic models. If you buy a sex doll that is 140cm or larger, take your sex doll to a boutique or designer who will use realistic silicone mannequins in their work, but make sure they are clean and intact.
Of course, you can also connect her as a contemporary piece of art with local artists who are always looking for new ideas and creating something new from old ones. You can find local artists and offer them your love dolls. They will love it. Painters, sculptors, and musicians are delighted to receive such a wonderful gift from someone as generous as you. Unless they are sober.
(4) Contact the photographer
Photographers, like artists, are constantly on the lookout for new ideas to make their results more creative and take their photography to a whole new level. Quite a few photographers will be delighted to offer you love dolls, after all, dolls are an essential item in fashion photography. It is recommended that you contact some photographers who have a role in product photography and make an offer they cannot refuse. This is an approach that works well and works for most of our audience.
you may be interested: How to Dress Up My Sex Doll? Easy Way From Hair To Foot
(5) Contact archery event/shooting range personnel
Many cities host archery or shooting range competitions. And what better way for hunters to hone their craft than with aiming and bullseye? You can obtain the contact information of the hosting company through search or other channels, communicate with them, and give them the love doll as a gift. In most cases, they'll even fund you since they're usually looking for lower-cost alternatives. They usually use statues for aiming and shooting, and if you can offer them a doll for a low price, they'll gladly take it. In this case, you'll get rid of your doll and get some extra money. This might be a smart move.
(6) Contact the escape room boss
Escape rooms are always looking for new ways to create environments for their visitors differently. This is probably the easiest way to donate your love doll. Talk to the escape room boss to see if they are looking for dolls. If not, you can give them a suggestion and we're sure they'll have a chance to consider it. You never know who's going to be excited about it.
Conclusion
As you can see, there are many dispose of ways you can say goodbye to your love doll, so don't continue to have toxic relationships with real-life or love dolls. If the spark is gone, it's time to let your girl go. Of course, if you need a new sex doll, in our store you will always find the right realistic young sex doll for your needs.

If you think this article has helped you come up with new ideas and would like to keep yourself updated with the latest insights, you are welcome to get in touch with the sexcdoll team:
Phone: +1 8886660889
WhatsApp: +86 15817300420
Email: sale@sexcdoll.com
Best Wishes,
sexcdoll team
Comment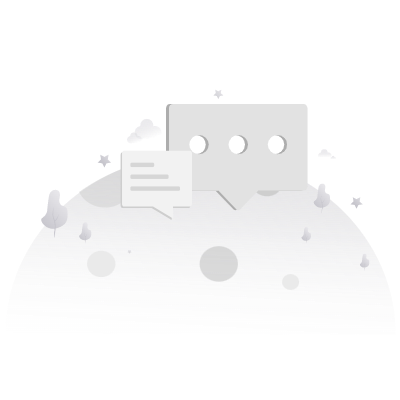 no comments
Leave reply